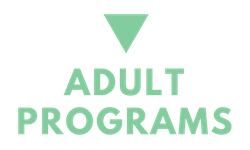 Wok Cooking Demonstration 
Thurs., Feb. 21, 5:30-7pm
Registration Required 
Do you love Chinese food?  If so, we have a great program for you!  Chef and Author, Peter Kwong will be joining us for a Chinese 101 wok cooking demonstration.
His recipes are easy and simple to follow, and so are the cooking procedures. Many times, his students would taste the foods that they made, and exclaimed, "My, this is the best I have yet tasted; and it is so easy and simple!" Why waste a lot of time searching for different ingredients, and more time in prepping and cooking?" Peter's philosophy about eating is to share and have fun.
Agree? Please register for this program by calling the library at 715-749-3849 so we can be prepared to have enough food to sample.
NEW! Saturday Beginner Yoga 
Saturdays: Feb. 2, Mar. 2, April 6, May 4; 10:30-11:30am
Ages 14+/Registration Required for each class
Due to the success of our last Beginner Yoga series, we've added NEW Saturday Beginner Yoga for all levels! Join us the first Saturday of the month during February-May from 10:30-11:30am in the Community Room at the library.
Saturday Beginner Yoga consists of four free one-hour classes for those who want to enjoy yoga and its many benefits. Participants will strive to build strength, increase flexibility and muscle tone, reduce stress and increase lung capacity based on the principles of foundation, alignment and breath.
Wear loose, comfortable clothing and be prepared to remove shoes and socks as yoga is practiced with bare feet.
Please bring a yoga mat, and a bottle of water is also recommended.
The classes are taught by Angie Wycoff of Sunshine Yoga Studio. Ages 14+ (and all levels) are welcome, but space is limited.
Please register in person at the library's front desk and specify which Saturday classes you are interested in joining or call the library at 715-749-3849. Or, to enroll online, click on the following link and scroll down the page and book each Saturday class date you want to reserve. https://goo.gl/WzXGzn 
Starting Seed Gardens 
Saturday March 9,10:30-11:30am
Registration Required/Space Limited
Join us for this hands on experience as we partner with My Sister's Garden to teach you how to start seed gardens, just in time for spring!
Registration is required; please stop in at the library or call us at (715) 749-3849 to reserve your place, space is limited.
St. Croix County Traveling Book Club
3rd Thurs. of the month, 6pm (optional dinner), 6:30 discussion
Held at rotating area restaurants
On the 3rd Thursday of each month (no meeting in December), a different St. Croix County library will host a book discussion at a local restaurant. An optional dinner begins at 6:00 p.m. Or just join the book discussion at 6:30 p.m. Stop in at your library to register and get a copy of the current book. (Click on poster below to enlarge book club dates & titles.)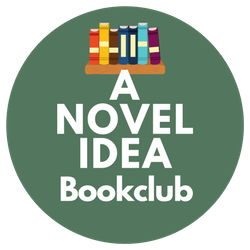 A Novel Idea Bookclub
Last Monday of the month, 5:30 PM
Meets at Bobtown Brewhouse
Join a fun group for lively discussion and appetizers.
NEXT MEETING: Monday, February 25th, 5:30-7:00pm, Book discussion starts at 6:00pm. Book: The Great Alone by Kristin Hannah
"Ernt Allbright, a former POW, comes home from the Vietnam War a changed and volatile man. When he loses yet another job, he makes an impulsive decision: He will move his family north, to Alaska, where they will live off the grid in America's last true frontier.
Thirteen-year-old Leni, a girl coming of age in a tumultuous time, caught in the riptide of her parents' passionate, stormy relationship, dares to hope that a new land will lead to a better future for her family. She is desperate for a place to belong. Her mother, Cora, will do anything and go anywhere for the man she loves, even if it means following him into the unknown.
At first, Alaska seems to be the answer to their prayers. In a wild, remote corner of the state, they find a fiercely independent community of strong men and even stronger women. The long, sunlit days and the generosity of the locals make up for the Allbrights' lack of preparation and dwindling resources.
But as winter approaches and darkness descends on Alaska, Ernt's fragile mental state deteriorates and the family begins to fracture. Soon the perils outside pale in comparison to threats from within. In their small cabin, covered in snow, blanketed in eighteen hours of night, Leni and her mother learn the terrible truth: They are on their own. In the wild, there is no one to save them but themselves."
Stop by the library and pick up a copy. We hope to see you there!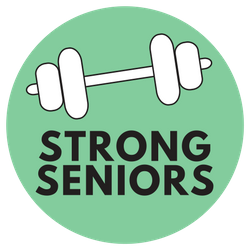 Strong Seniors
Tuesdays & Thursdays 1-2 PM
Community Room
Join us for a video-led, low-stress, chair workout using light hand weights. No registration needed.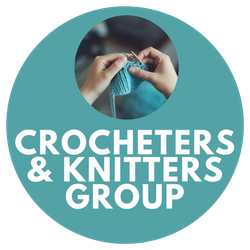 Crocheters & Knitters
Thursdays 2:15-5 PM
Community Room
Bring your own projects and supplies. All skill levels welcome. No registration necessary.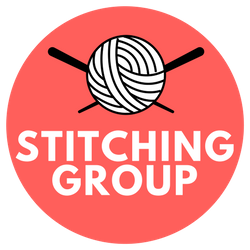 Stitching Group
Fridays 12:30-3 PM
Archive Room
Bring your own projects and supplies. All skill levels welcome. No registration necessary.
Senior Coffee & Cookies
Fridays, 10-12 PM
Community Room
Drop in for games, conversation, coffee & treats! No registration necessary. We hope to see you, soon.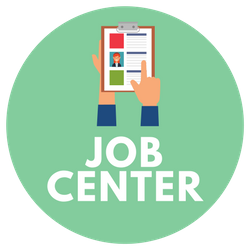 Job Center
3rd Wed. of the month, 10-12 PM
Check Calendar for next date
Get help with all aspects of a job search including preparing a resume, practicing interviewing skills and more. No registration necessary.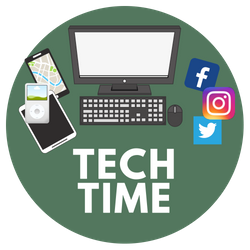 Tech Time
2nd Thurs. of the month, 4:45- 7PM
Check Calendar for next date
Would you like help with your laptop, smartphone, e-reader or tablet? Want to try Facebook, Instagram, or Twitter? Then this is the free service for you! Call the library at 715-749-3849 to reserve your 1/2 hour time slot with our tech guru.