The library will be closed until further notice due to COVID-19. The date of reopening is subject to change based on further information. The library WIFI will be left on and accessible from your car in the library parking lot and the front of the building. No late fees will be applied to materials due during the period of closure.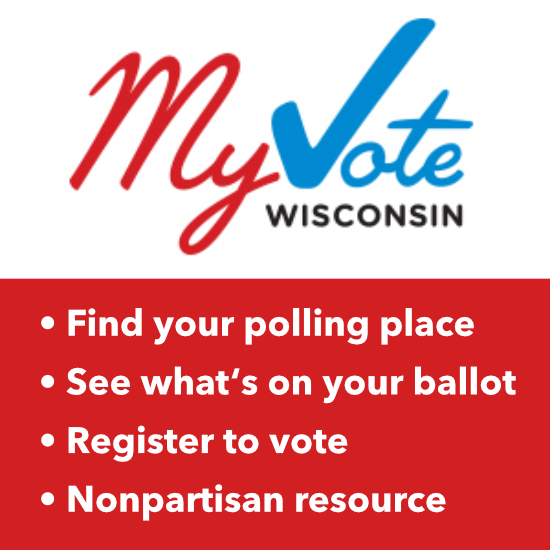 2020 Election Information
My Vote Wisconsin
Find your polling place, see what and who is on your local ballot, register to vote, from this non-partisan resource.
Resources included with your library card!